For more photo's and videos please go to our Social Media pages on Facebook, Twitter & Instagram to stay updated on our latest posts, events and other box happenings.
We love positive comments, reviews, testimonials and referrals. Please feel free to add any to our social media outlets. We appreciate each and every one of them and have Blaze goodies to give out to all of you who take a few minutes of your time to add them.  Also, check us out on Yelp, Google Plus & Hootsuite.
https://www.facebook.com/crossfitblaze?ref=hl
https://twitter.com/CrossFitBlazeFL
https://instagram.com/crossfit_blaze
Top 10 Social Media Blogs: The 2015 Winners!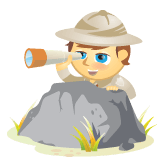 Are you looking for some good social media blogs to read? Look no further!
Our sixth-annual social media blog contest generated over 600 nominations.
A panel of social media experts carefully reviewed the nominees and finalists. Each of the social media blogs was analyzed based on a number of factors, including content quality, post frequency and reader involvement.
With that in mind, here are 10 social media blogs to put at the top of your reading list.